Our next stop was for lunch, and then on to Tel Megiddo. A tel is a large mound or hill, usually with several level of ruins of cities. In ancient times, when a city was captured, the victors would raze the buildings, cover them with dirt, and then build another city on top of that.
This is a model of the ancient city built by King David.
Model of the city gate and the road leading up to the city
The climb to Megiddo is steep, so Shelby and I did not make the trek. I did, however, climb to the top on my first trip to Israel in 1996. The view from the top is spectacular. The area around Megiddo is very flat, which is unusual in Israel.
photo courtesy of Wikipedia





As I stood looking over the valley, with the breeze cooling me from the long climb, I remembered the passage from the Scriptures about the end-time battle of Armaggeddon. According to the book of Revelation, thousands of men and horses will fill the valley and fight until the blood reaches the bridles of the horses.
There is a spring within the tel, and a 70 meter tunnel with steps that run from the top of the hill to the spring. I walked down on my last trip, and remember how cool it was inside after being in the hot sun.
The palace at Megiddo is called the Ivory Palace because a great treasure trove of ivory items and jewelry was discovered there. It is
the richest Canaanite treasure ever discovered.
We toured the museum and gift shop and then boarded the bus and took off for the Galilee.
This post was featured: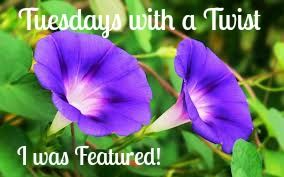 ~~~~~~~~~~~~~~~
I'm sharing this post at:
Spiritual Sunday
Let's Get Social Sunday
A Wise Woman Builds
Whole Hearted Wednesday
Wake Up Wednesday
Whimsical Wednesday
Hearts for Home
Favorite Things